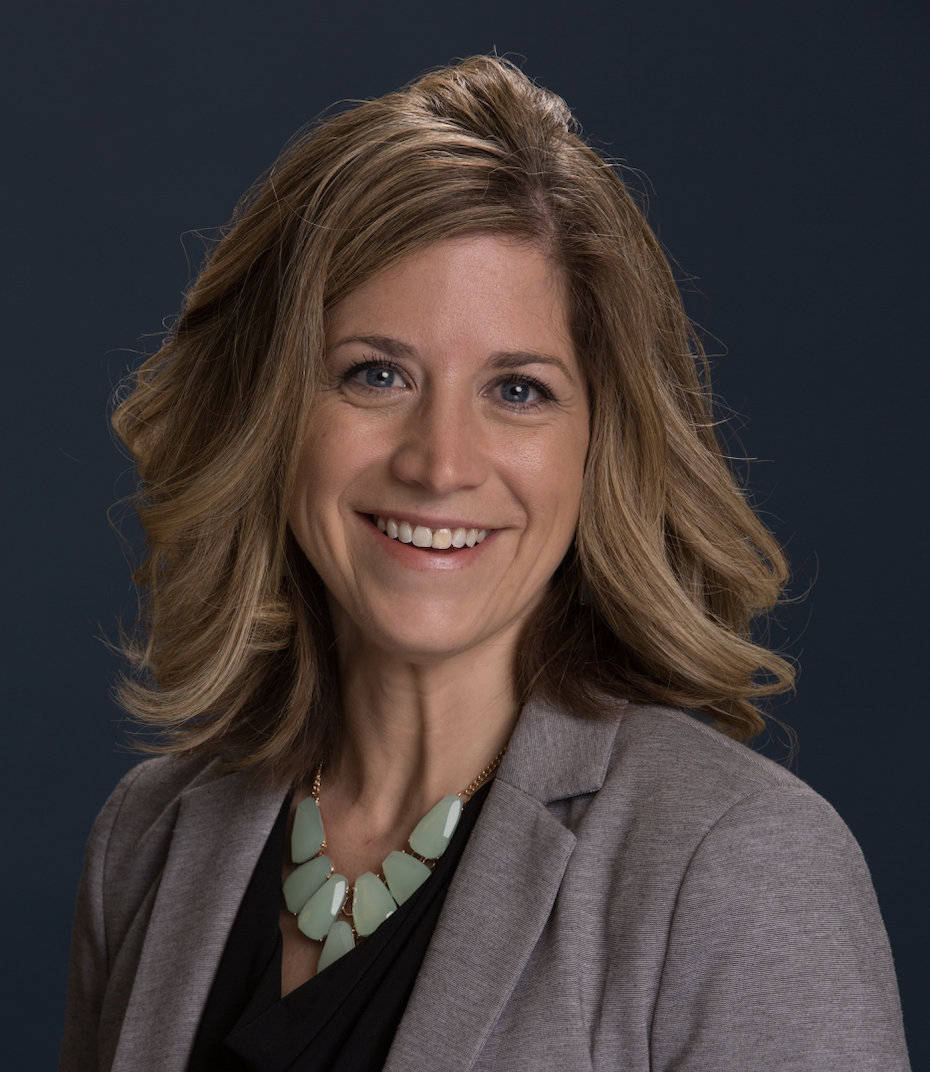 Jennifer Allison
Jennifer Allison is a hard-working mother and wife from the Peoria area.  She was born and raised in Central IL, attending Western IL University for her undergrad in Political Science with a minor in Community Health.  Upon beginning her graduate work at the University of Illinois – Springfield, she participated in the Illinois Legislative Staff Internship Program for a year.  From there Jennifer joined then IL Senate President Emil Jones' staff as a legislative policy analyst.   Jennifer has also spent time lobbying for those in the nursing profession and working for the American Red Cross.  Since 2013, Jennifer Allison has been serving as the District Director for IL State Senator, Assistant Majority Leader, David Koehler. In that role, Jennifer reviews legislative proposals and evaluates the impact to the 46th District.  She also sits on a number of boards dealing with issues from food security to transportation planning, while also assisting constituents with their interaction with the different agencies.
Jennifer Allison serves as Precinct Committeeperson for Peoria County and has spent 5 years on the Peoria County Board of Health, serving as President since January 2017.  In all of her roles, Mrs. Allison's focus has been to ensure the fair and equitable functioning of our governmental bodies, to people of all incomes and backgrounds.
Outside of her work life, Jennifer enjoys spending time with her active daughters, Daniella (4) and McKinley (10), as well as her husband, Don, and their black lab.  Jennifer completed her first year as a St. Jude runner this past summer and is certain it will be a lifelong commitment.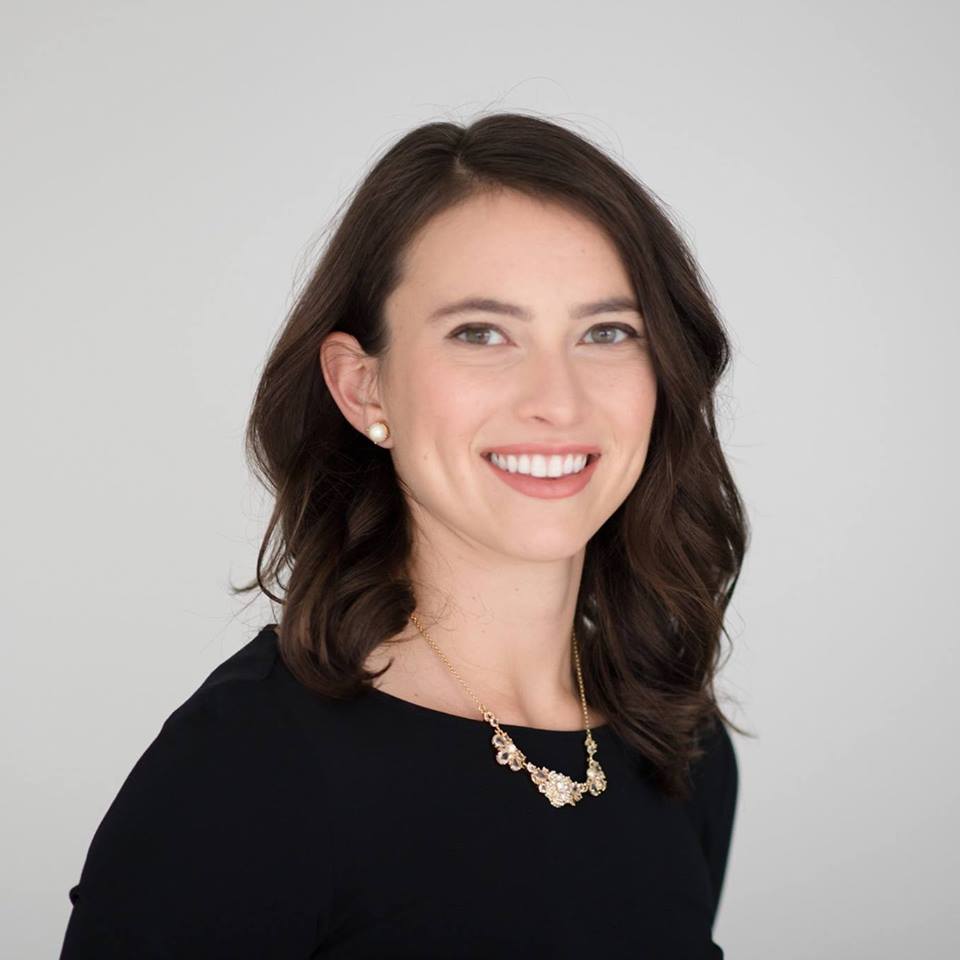 Margaret Croke
Margaret Croke is currently Head of Special Projects at the Illinois Department of Commerce and Economic Opportunity. Previously she served on JB Pritzker and Juliana Stratton's Transition Team. Prior to winning the election, Margaret was the statewide Women's Outreach Director for JB Pritzker's gubernatorial campaign. Margaret joined the campaign in June of 2017 and strategically networked with stakeholders, elected officials, community groups, and progressive organizations to promote JB's candidacy. Before JB's campaign, Margaret was Executive Assistant to the Director of Legislative Council and Government Affairs for Mayor Rahm Emanuel's Office.
In 2016, Margaret was the Illinois Regional Field Director to the Hillary Clinton presidential campaign where she oversaw the field operation of 20 volunteer offices. Margaret facilitated hundreds of thousands of phone calls to voters and sent thousands of volunteers to neighboring battleground states. Prior to the Clinton campaign, Margaret worked for Cook County Commissioner Bridget Gainer as her Director of Scheduling & Advance. Margaret was lead on Commissioner Gainer's organization Off the Sidelines Chicago (now known as Cause the Effect) and hosted the first Young Feminist Conference in August 2016. The conference brought together 200 young women from across the city to have a conversation about issues ranging from neighborhood violence to the definition of feminism to campus sexual assault and to be the catalyst for young women to become politically and civically active while recognizing the power and potential of their thoughts and actions.
Margaret is a proud University of Michigan Class grad of 2014 and graduated with a Bachelor of Arts in political science and communications. She currently lives in Old Town with her husband Patrick, her two dogs Winston and Charlie, and a rotating cohort of foster dogs through ALIVE Rescue.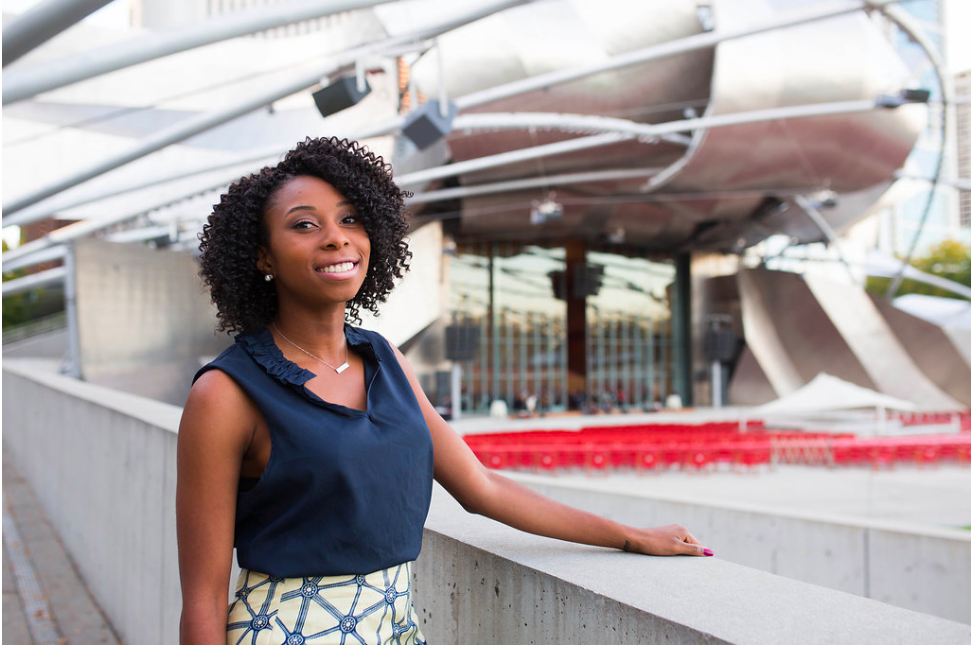 Ibie Hart
Ibie Hart is a Civitas Child Law Fellow J.D. and M.P.P. Graduate from the Loyola University Chicago School of Law. Throughout her life, she has focused on the empowerment of working class families and students. In her first year of law school, she became an education reform advocate and founded Stand Up For Each Other, Chicago! (SUFEO). SUFEO is an organization she created to address the school to prison pipeline and support student rights in the school discipline process. Meanwhile she worked with State Senator Kimberly Lightford to support SB100 and amend the Illinois school code by writing and passing SB565 which implemented social emotional screenings into health examinations. After law school, she worked for Common Cause as their state outreach and engagement manager. In her role, she empowered ordinary people to engage with their government in meaningful ways such as canvassing, phone banking, registering voters, poll watching, and more. She also chaired the Just Democracy money in politics coalition and worked on an initiative for campaign finance reform. Recently, Ibie has become the Chief of Staff for State Senator Robert Peters of the 13th District. She looks forward to bringing radical transparency through ward listening sessions and a district office that prioritizes the voices of working families in their legislative agenda. When she's not working, she's painting a canvass, leading a church group, and dancing whenever music is near.
Sandy Hart
Sandy Hart currently serves as the Chair of the Lake County Board. She was first elected to the board in 2012, and elected as Chair in December 2018. Prior to this position, Sandy served on the Lake Bluff Park District board for seven years. In addition to holding elected office, Sandy serves as President of Lake Forest-Lake Bluff Democrats and the Secretary of Lake County Democratic Independent Women. Before entering politics, Sandy worked for several years at Kraft Foods in both Human Resources and Sales. She received her undergraduate degree in Marketing from Indiana University School of Business and her MBA in Marketing and Organizational Development from DePaul University. Sandy lives with her husband Tom and their three children in Lake Bluff.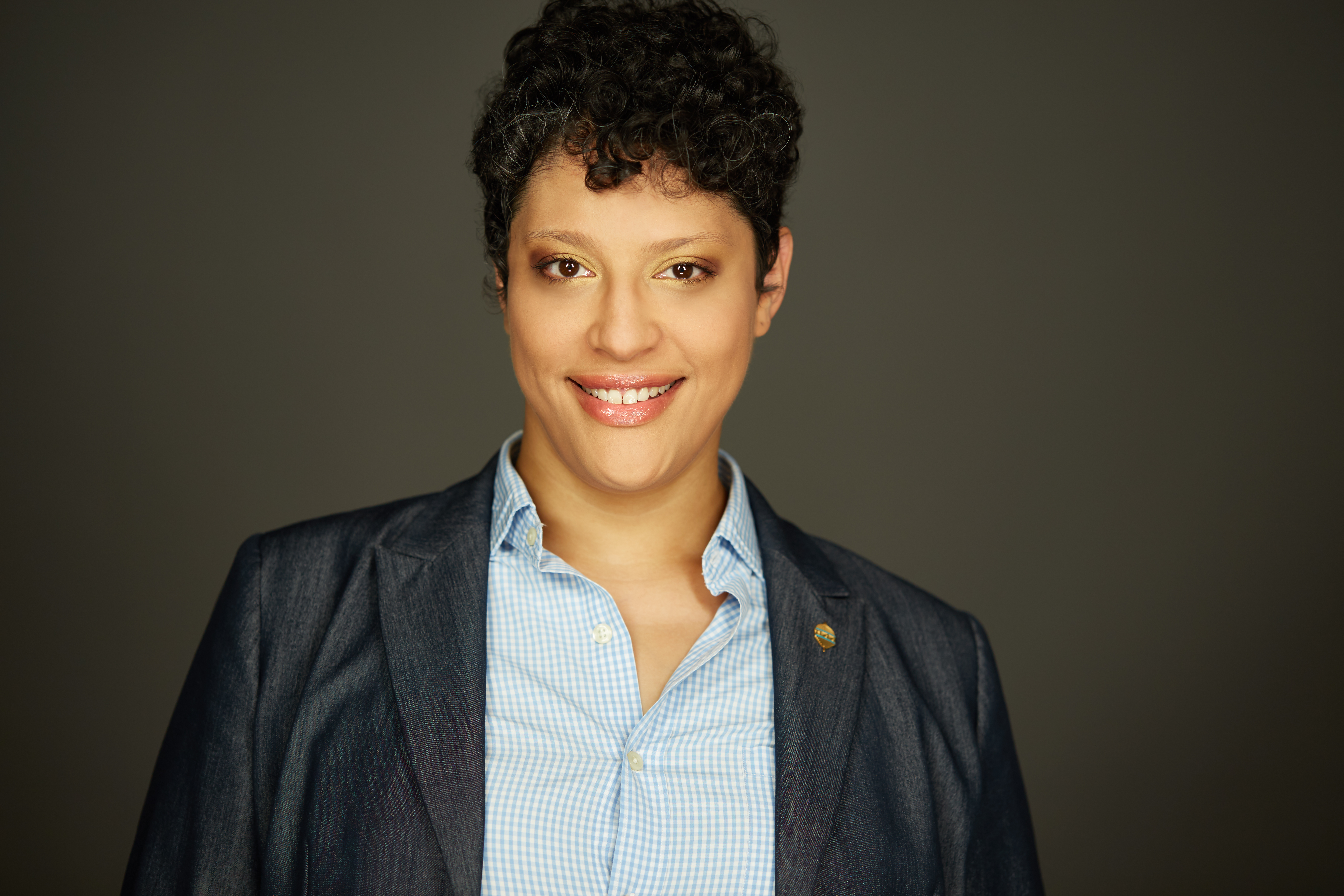 Adrienne Irmer
Adrienne Irmer Is a proud native of Chicago's South Side. She has been a passionate champion of social causes for over 16 years; her professional work has crossed all sectors, including electoral campaign work at all levels of government.  Adrienne recently served on legislative staff of Cook County Board President, Toni Preckwinkle, managing legislation from the Cook County Bureau of Asset Management, before stepping away to run for elected office.
Adrienne received her bachelor's in Biology from MIT (2004), and, as a National Urban Fellow (2014), Adrienne received her MPA and served as Special Assistant to the City Manager for the City of Beverly Hills, CA.  Although a Biologist (by undergraduate degree), Adrienne has applied her highly-tuned critical thinking and analytical skills to the study of the dynamic and complex systems that are communities, in the arenas of public policy, community & economic development, advocacy/activism, and community & government affairs.  Adrienne is a 2018 Emerging Leader with the Chicago Council on Global Affairs, a 2017 Political Partner with the Truman National Security Project, 2017 Fellow of the Chicago Urban League IMPACT Leadership Development Program, and is the Chapter Co-Director for New Leaders Council, Chicago.  Adrienne's civic leadership includes: the Executive Board of Chicago Social Change, the Junior Executive Board for South Central Community Services, Inc., the Advisory Board to the Chicago Ideas Week YOU(th) Program, and the Junior Executive Board for the Better Boys Foundation on Chicago's West Side.
Colleen Kilbride
Colleen Kilbride is a senior staff attorney at the National Immigrant Justice Center ("NIJC") in Chicago where she works with asylum-seeking families affected by the Trump administration's family separation policy. Prior to joining NIJC, Colleen was a paralegal at Catholic Charities Legal Services to Immigrants in Milwaukee, where she worked on immigration petitions for survivors of domestic violence. She then went on to work at Diocesan Migrant Refugee Services in El Paso as a family-based immigration paralegal handling extreme hardship waiver cases and served as an ESL and citizenship instructor. During law school, Colleen worked at Ullico Inc. – a union-owned insurance and investment company based in Washington, DC. While in law school, Colleen worked for UNITE HERE Culinary Workers Local 226 filing unfair labor practice charges against Trump Hotel in Las Vegas. Colleen graduated magna cum laude from Augustana College in her home town of Rock Island, Illinois, with a B.A. in Spanish. She received her J.D. with pro bono honors from Georgetown University Law Center.
Lisbeth Leanos
Lisbeth Leanos is currently the Assistant Legislative Liaison who oversees all legislative inquiries and projects for the Illinois Department of Employment Security (IDES). One of the things she has learned in her 13 years working for the agency is that while technology has allowed for modernization of how Unemployment Insurance works for the residents of Illinois, there is always room for improvement within our Unemployment Insurance Act. Lisbeth believes in her commitment to serving the residents of Illinois justly in their unemployment benefits.  She has thus become involved in various organizations to ensure she maintains awareness of any federal legislature or changes that might affect everyday Illinois residents. Lisbeth is certified by the National Association of State Workforce Agencies (NASWA) as a special Investigator for Fraud Cases for Unemployment Insurance.  Locally, she is an active member of Illinois Hispanic Association of State Employees (IHASE) and has served in multiple committees for the State of Illinois such as The Illinois Latino Family Commission, The Illinois Community Health Worker Advisory Board and The Illinois Commission to End Hunger. Her professional experiences include serving as the Chair for the International Association of Workforce Professionals (IAWP), Illinois Chapter and serving in the Board of Directors for The Mikva Challenge, a youth engagement organization committed to promoting civic engagement in all communities. Lisbeth holds a Bachelor of Arts in Political Science and Legal studies from the University of Illinois at Springfield.
Iris J. Millán
Iris' life today was just a far-off – almost unimaginable – dream when her parents made the difficult choice to leave her in Mexico with her grandparents so that her parents could chart a path to America and to be able to have Iris safely join them.  Iris was eight years old when she said goodbye to the only home she knew to join her family in America. Her new home was a small apartment in the Logan Square neighborhood of Chicago. On that first day reuniting with both of her parents, she met her five-year-old sister for the very first time.
Iris was afforded the opportunity to learn English in her new school in Chicago. She remained focused on her studies, landed her first job in high school at a local grocery store, while she volunteered at a hospital. At the hospital, Iris' hard work and talent were recognized and she was offered a part-time position in the evenings. Her part-time job allowed for Iris to continue working, while seeking her college degree in Political Science from Northeastern Illinois University. She then pursued a career in the public and nonprofit sectors, during which she interned for an Aldermanic Office and later in a US Senator's Office in Chicago.  Later, she was given the opportunity to work in the Aldermanic Office, then in the nonprofit sector, where she focused her work on community engagement, and education issues.
Iris has spent the last three years of her career working in higher education. She is a passionate advocate for hunger issues, as well as for women's issues, and her work ethic revolves around equity and inclusion.  Iris serves on the Cook County Commission on Women's issues and she regularly participates in other volunteer committees to provide policy recommendations affecting women in higher education. Most recently, she obtained her Master's degree in Higher Education Leadership from Northeastern Illinois University, while she ran an ardent campaign for state representative. Iris' democratic values drove her decision to run for public office, as she found it disheartening to see the very public assistance that she relied on to ensure a better future for herself and her family, was being denied to people and leaving the most vulnerable without a path to stability and prosperity.
Iris is a devoted mom, a passionate community organizer, and a proud Mexican-American.  She lives in the Humboldt Park neighborhood of Chicago with her loving partner, Eddie, and their two children.  They are proud to be a bi-cultural, Mexican & Puerto Rican household.
Colleen Smith
Colleen Smith is currently serving as the Legislative Director at The Illinois Environmental Council, lobbying at the state legislature. She previously served as a Government Affairs associate at Stricklin & Associates and as Chief of Staff for State Representative Ann Williams.  Colleen ran Women for Quinn during the 2014 Gubernatorial campaign, co-founded Future Voices Council- the young professionals board for Personal PAC.  She is an active member of the 47th Ward Democratic Organization and the treasurer for Conservation Illinois PAC.
She has a Masters of Environmental Law and Policy from Vermont Law School, and has a B.A. in Environmental Studies from University of Colorado- Boulder. Colleen grew up in Peoria, IL and has lived in Chicago for several years.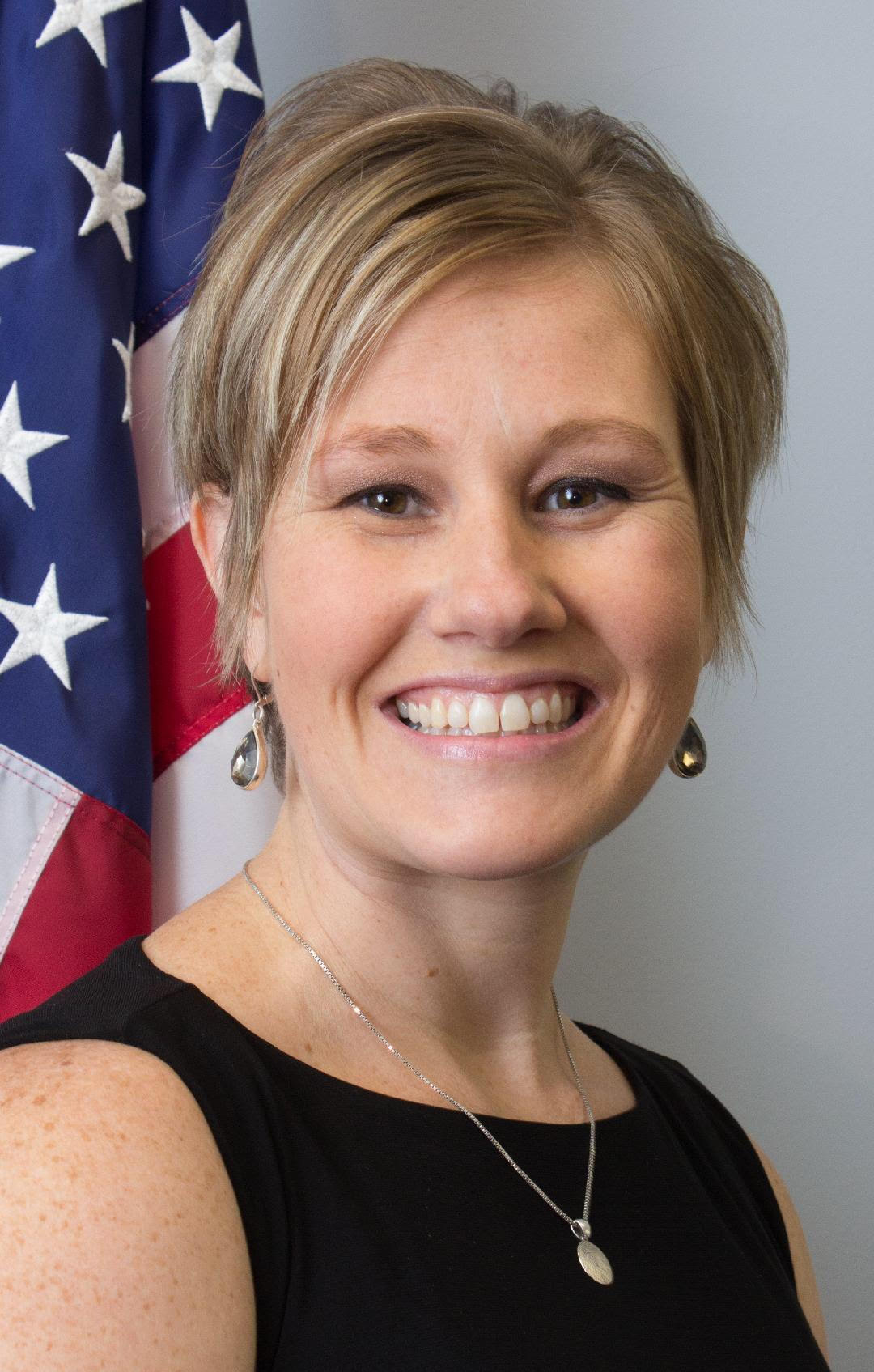 Jenny Thornley
Jenny Thornley is the Chief Financial officer and Director of Personnel for the Illinois State Police Merit Board. She is a lifelong resident of central Illinois where she has become an activist, defending our democracy and empowering other women to become engaged. She is very active in democratic politics and has served on many committees and groups including Anti-Harassment & Equality roundtable, Sangamon County Young Democrats, Central Illinois Female Candidate Resource group and Action Illinois, to name a few. During the most recent gubernatorial election she created a children and family program within the JB Pritzker Springfield headquarters, this allowed for families to be more engaged in the campaign and spend less time away from their children.
She attends Calvary Church, and also serves as an assistant soccer coach. A native of Pawnee, IL, she graduated with a degree in Business Admiration with additional courses in Public Safety and Labor Law. She began diligently working and volunteering to help elect Democrats across this state at a young age. As her passion for politics grew, engaging women in politics became a very important part of her democratic mission. Her husband and four children are a huge support system and with her every step of the way.
Atour Toma Sargon
Atour Toma Sargon is a first generation Assyrian-American born and raised on the north side of Chicago and Lincolnwood.  She has a BA in Political Science with a concentration in Speech Communication and Arabic from the University of Illinois in Champaign-Urbana and a MA in Public Policy and Administration from Northwestern University.
Atour has been active in the Assyrian community since she was a teenager.  She is fluent in the language and spent many years teaching youth how to read and write in Assyrian.  Over the span of her career, she has volunteered and served on the board of many non-profit, student, and community organizations.  More recently, she is an active member of Vote Assyrian, an organization that promotes civic engagement through registering members of the Assyrian community in Illinois to vote and introducing them to candidates who are running for office in their community.
Atour lives in Lincolnwood with her husband, Peter Sargon, and their two children.  She currently serves on the PTA Executive Board as First Vice President, chairing and sitting on multiple committees. Atour is running for a seat on the Board of Trustees in Lincolnwood with the Alliance for Lincolnwood party in the April 2, 2019 municipal election.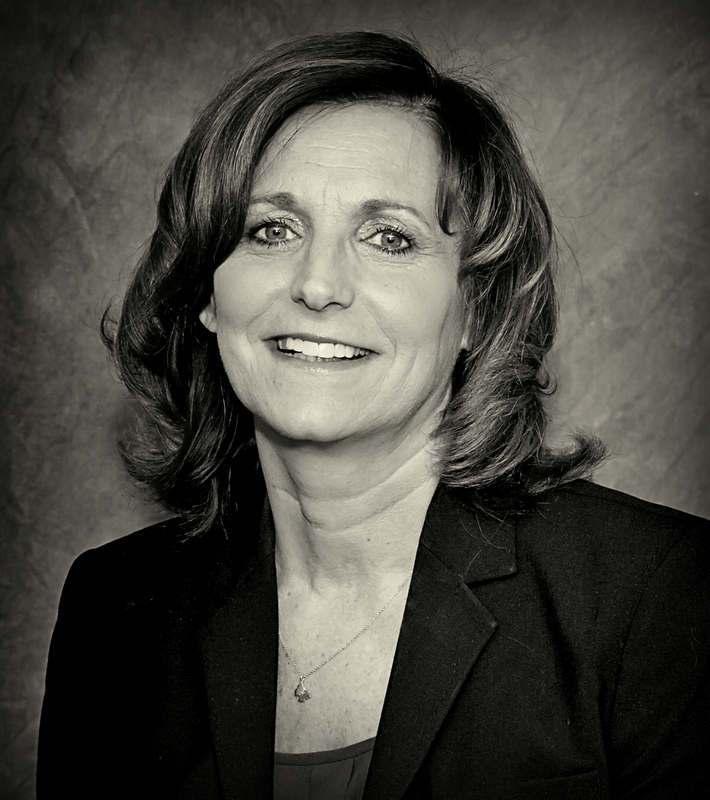 Roberta Vojas
Roberta Vojas was born and raised in Staunton, Illinois, during an era where women were not in leadership roles in the community. Blessed with a father who believed even his daughters should be strong and independent, he was her role model for a Democratic-public servant-lifestyle. Roberta kept her dreams of running for office in a secret box in her heart but as life and fate would have it, her aspirations would one day come true.
She started her family at the young age of 19.  Determined to raise her 2 daughters in a strong female fashion, she took root where she was most comfortable and started her career in the Staunton Post Office – only the 4th female to be hired there as a carrier.  Working in both Staunton, Illinois, and St. Louis, Missouri as a letter carrier for almost 20 years, she holds membership to the National Association of Letter Carriers, fulfilling the duties of steward for NALC Local 393 in 1990s.
After both daughters went to college, it was time Roberta be the role model for education that she instilled in her girls.  While earning her Bachelors of Political Science and Minor in Women's Studies at SIUE in 2010, she interned for Representative Jay Hoffman's through the Vince Demuzio Internship Program.  After graduating, Roberta worked as Senator Toi Hutchinson's LA under President Cullerton. In 2011, she worked at IDOT where she also joined the Teamsters' union.   In 2014, Roberta graduated from U of I, Springfield with her MPA.  Roberta currently works for the Illinois Department of Human Services.  She is an AFSCME Local 2600 member where she is also taken on the duties of union steward.
In 2018, Roberta finally decided to run for office, and became the first woman elected to the Macoupin County Board from District 1.