Yumeka Brown
Yumeka Brown is a proud native of the Roseland community and the Southland of Chicago.  She currently resides in Matteson with her husband Corey and son Kahlil.
A simple notion to get more involved in the community and a push from her brother led her to run for office in December 2016.  Yumeka was elected as Village Clerk in April 2017.  As Clerk, she is the keeper of municipal records, custodian of the corporate seal, serves as the local election official, processes Freedom of Information Act (FOIA) requests, and issues special events permits and business licenses. While serving as Clerk, Yumeka saw more opportunities to contribute to the improvement of her community.  She became more involved in local politics and the Rich Township Democratic Organization, where she is serving as President.  Yumeka spearheads an annual Coat and Vote Drive and a Back to School/Stay in School rally geared towards motivating, encouraging, and preparing the youth as they start the new school year.
Yumeka is employed as a Program Officer for the Freedom to Read Foundation and the Office of Intellectual Freedom at the American Library Association.  She loves her job because she is given the opportunity to work with intellectual freedom fighters to protect and defend the first amendment of the Constitution by supporting the right for all individuals to have access to information.
Yumeka holds a Bachelor's degree in Criminal Justice along with 20 years of non-profit experience.  Growing up in a community affected by the War on Drugs, she witnessed families torn apart due to drug addictions and incarceration.  This along with her work in the nonprofit sector ignited her desire and passion to "give back".
In Yumeka's spare time, she enjoys spending time with family and friends, singing karaoke, dancing, and reading.
Awisi Bustos
Awisi Bustos is a first-generation Ghanaian American who was born in Benin Cotonou and raised in Ghana, Ethiopia, Cuba, Belgium and the United States. As the eldest daughter of a Ghanaian diplomat and civil servant, Awisi has schooled and lived all over the world.
She holds a BA in Political Science, French and Spanish International Studies from Purdue University and a J.D. from UIC John Marshall Law School. Awisi is fluent in five languages including French, Spanish, Ga and Twi (Ghanaian languages). Over the span of her career, she has dedicated herself to government work, public service and human rights.
Some of her past professional experiences include serving as the Director of Policy and Training for Illinois Guardianship and Advocacy Commission, Extern Law Clerk for the Honorable Justice Mary Jane Theis of the Illinois Supreme Court, serving as a Constituent Affairs Fellow under former Illinois Governor Pat Quinn and interning at the United Nations Economic Commission for Africa in Addis Ababa, Ethiopia.
Presently, Awisi is the Northwest Illinois Coordinator for United States Senator, Richard J. Durbin of Illinois. During her spare time, Awisi volunteers for World Relief Moline, a non-profit refugee resettlement agency serving Western Illinois and Eastern Iowa. Awisi lives in Rock Island Illinois with her husband, Nick and their two loving dogs, Tina and Ouzo.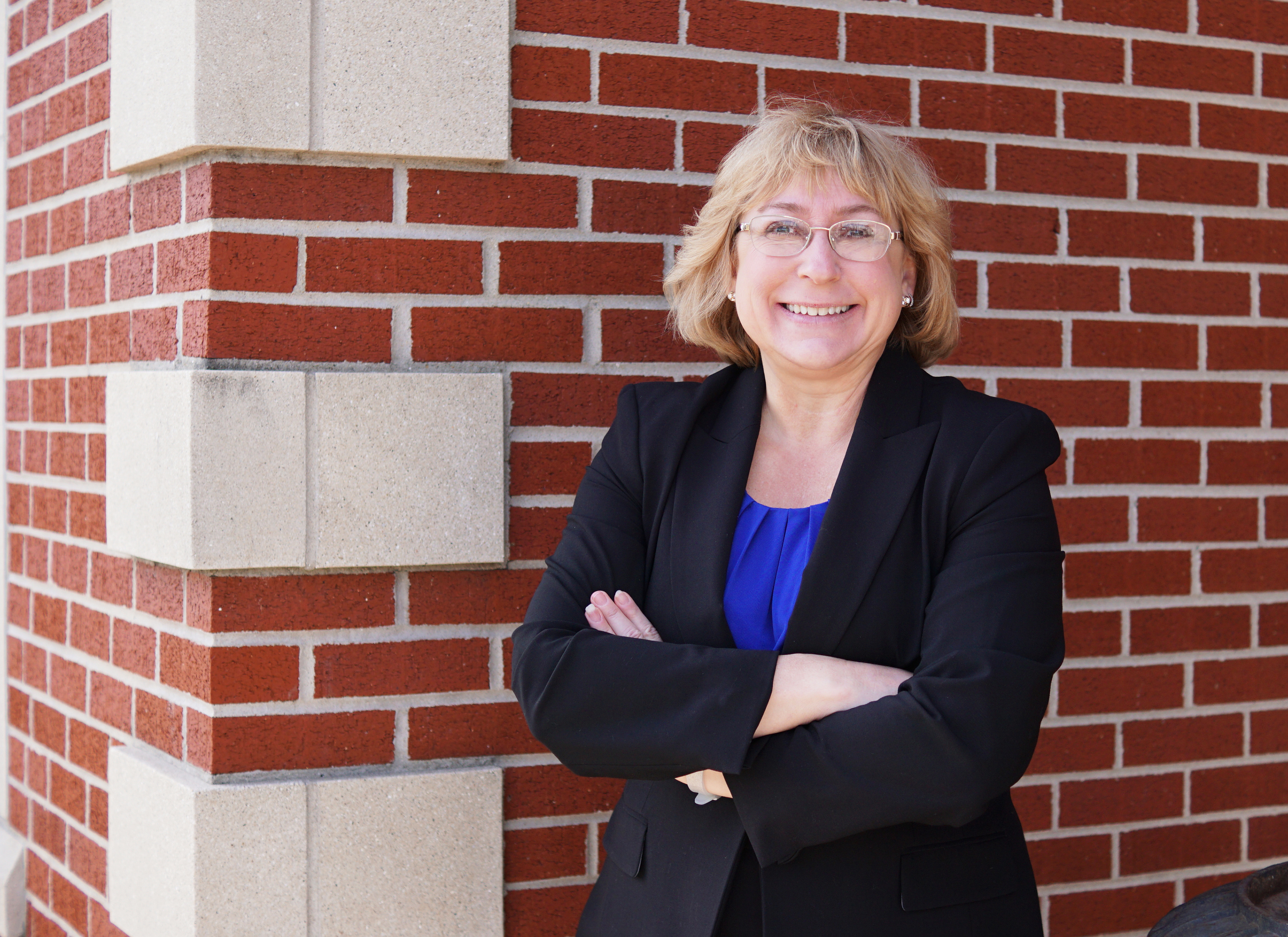 Cynthia Cunningham
Cynthia's professional career has been focused on service to others.  She has worked with senior citizens, disabled veterans, and disabled kids.  She has worked in nursing homes and in adult day services programs, and for the University of Illinois's College of Nursing on a special project, and finally created her own company, Cobalt Creek Consulting, to assist others in the creation and running of businesses that provide home and community-based services to seniors.
Cynthia's passion for compassionate care for seniors led to her involvement in professional associations, statewide.  She was the Executive Director of the Illinois Coalition on Aging, serves as the President of the Illinois Adult Day Services Association and as the Legislative Chair for the Illinois Association of Community Care Program Home Care Providers.  She is an appointed member of Illinois's Older Adult Services Advisory Committee.  She has spoken at numerous state, local, and national conferences on aging care, including for Leading Age Illinois, the National Adult Day Services Association, and the Governor's Conference on Aging.  She is published in non pharmacological management of cognition in early stage dementia.
In her free time, Cynthia enjoys spending time with her family—husband Keith, a farmer and retired Lieutenant with the Champaign County Sheriff's Office, daughters Katie and Andrea, and son Ben.  But she also believes in contributing to the well being of her community, and served as a volunteer firefighter and EMT-B with the Ogden-Royal Fire Department and has taught Sunday School at St. John Lutheran Church in Royal since 2008.  She was a Girl Scout leader for several years and she served on St. John's church council.  She is on her national sorority's, Sigma Sigma Sigma, Government Relations Committee.
Jessica Edmond
Jessica Edmond was born in Chicago and raised in Southern Illinois. She is a community activist and organizer. Jessica is passionate about maternal and child health, literacy, and social justice. She uses her voice to empower other women and encourages everyone to be involved in their community. Jessica has been interested in politics since her senior year of high school when she completed an internship at the United States Supreme Court. She currently serves on the Jackson County Board and the Jackson County 708 Mental Health Board. Prior to her appointment on the County Board, Jessica served on the Jackson County 911 ETSB Board. Jessica is the Vice President of the Carbondale Branch NAACP; and is involved with other organizations including: Women United Network and Southern Illinois Democratic Women. In 2018, she founded Project Glam Pads whose mission is to provide feminine hygiene products to homeless and low-income women. Outside of local politics, Jessica is a Social Service Director at a skilled nursing facility. In 2017, she completed a Bachelor of Science in Health Administration and Health Management. She lives in a small college town in Southern Illinois with her teenage daughter.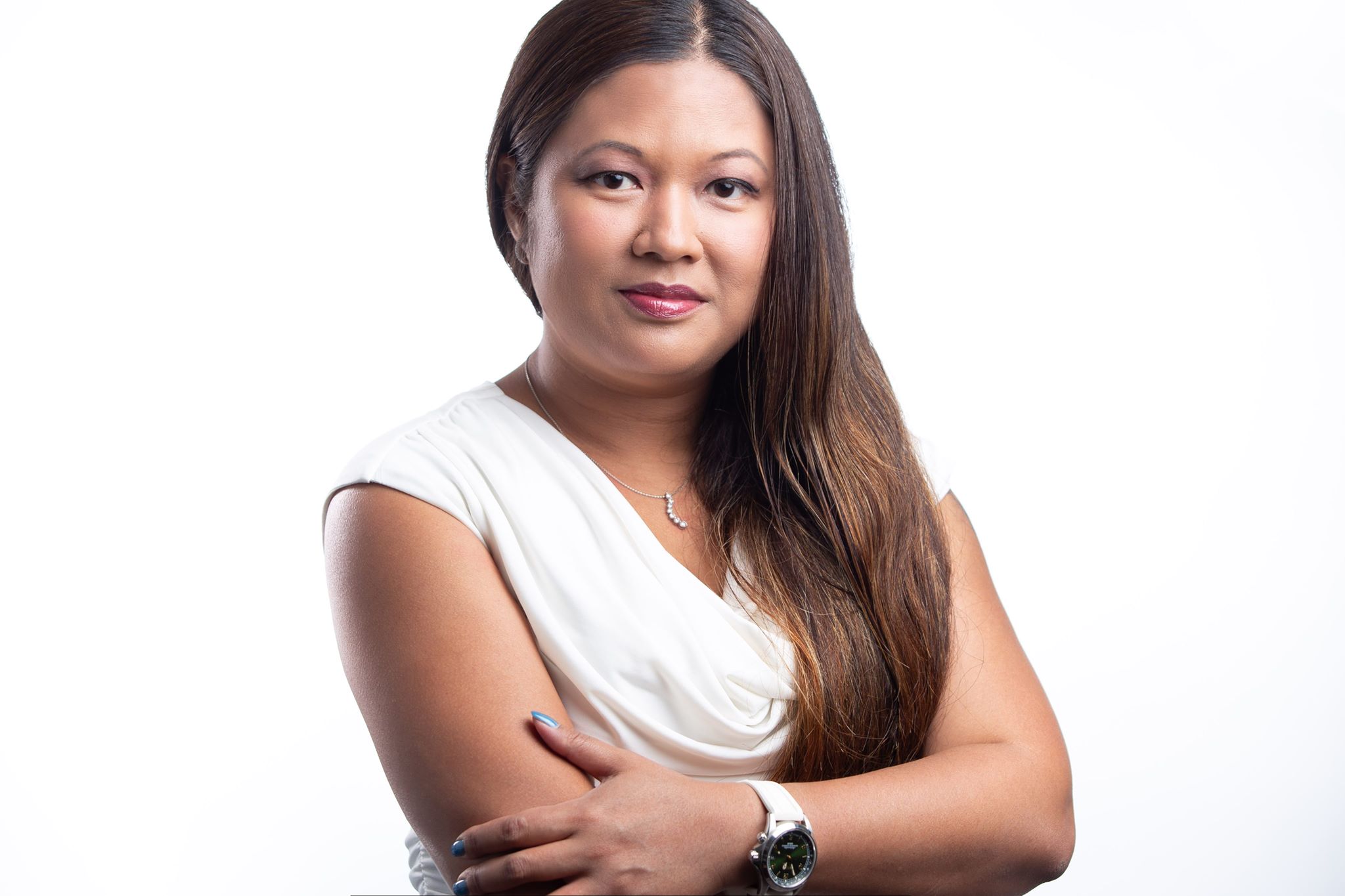 Khemarey Khoeun
Khemarey "Khem" Khoeun is a first-generation immigrant, born in the aftermath of the Cambodian genocide and raised in America. She understands the refugee journey and the impact that broader social and public policies can have on the immigrant community at large. This has been a driving force for her as an organizer and trainer in one of the largest immigrant-led coalitions in the country, focusing on education, civic engagement and advocacy in her early professional years.
In 2017, Khem was elected to the Skokie Park District Board of Commissioners and became the first Cambodian American woman to be elected to any public office in the U.S. Her experiences as an immigrant rights organizer, the relationships she developed over the years, and the inspiration of her two young children led her to this unexpected role. The Park District provides a space to engage residents of all ages and ability to come together and build a welcoming and safe community for all.
Khem works collaboratively with other local elected Commissioners to provide oversight to an Illinois Distinguished Accredited Agency and National Gold Medal Award park district, serving 65,000+ residents with more than 240 acres of parkland and managing a $31 million budget. Khem was recognized by the Illinois Association of Park Districts (IAPD) as a Master Board Member for her ongoing commitment to community and professional development.
Khem received her BS in Social Work at Loyola University Chicago. She formerly served on the Board of Directors for the Cambodian Association of Illinois. Currently, she holds leadership positions as President of the National Cambodian Heritage Museum & Killing Fields Memorial and Vice President of the Skokie Park District.
Lynn LaPlante
Lynn LaPlante is running for a seat on the DuPage County Board in the 2020 election, and also for her third term as a Precinct Committeeperson in Milton Township. Lynn was the 2018 Democratic nominee for Chairman of the DuPage County Board, earning 175,678 votes and coming within 2 points of defeating the long-term incumbent, closer than any other Democratic candidate has come to winning that race in 180 years.
Lynn conceptualized and organized the Get Out The Vote Concert for the 2018 election, attended by over 30 Democratic candidates including J.B. Pritzker, Susana Mendoza, Kwame Raoul, Raja Krishnamoorthi, as well as hundreds of voters and many Democratic activist groups, including a successful voter registration drive, making it the largest gathering of Democratic candidates in the history of DuPage County.
Lynn writes about politics on multiple platforms including Huffington Post, and her Op-Ed "Baby, We Were Born To Run" was featured in the September 2019 national launch of DemCast USA, a progressive media platform.
Lynn is a lifelong Illinois resident and committed community volunteer and activist, with a focus on gun violence prevention, equal rights for women, and legislative solutions for the climate crisis. Lynn is also a professional orchestral violinist and violist, with over 25 years experience performing, recording, touring, educating, and fundraising for the arts, having served as a member of several orchestral advisory boards and steering committees. She is currently the Principal Violist with the Chicago Jazz Philharmonic, and a guest musician with the Charleston Symphony Orchestra in South Carolina. She earned her Bachelor's Degree from the University of Illinois at Urbana-Champaign, and her Master's Degree from the University of Notre Dame on a full ride, merit-based scholarship.
Lynn lives in Glen Ellyn with her husband of 22 years, Michael Allaway, and their four school-aged children, plus one hyperactive frisbee dog and two extremely suspicious cats.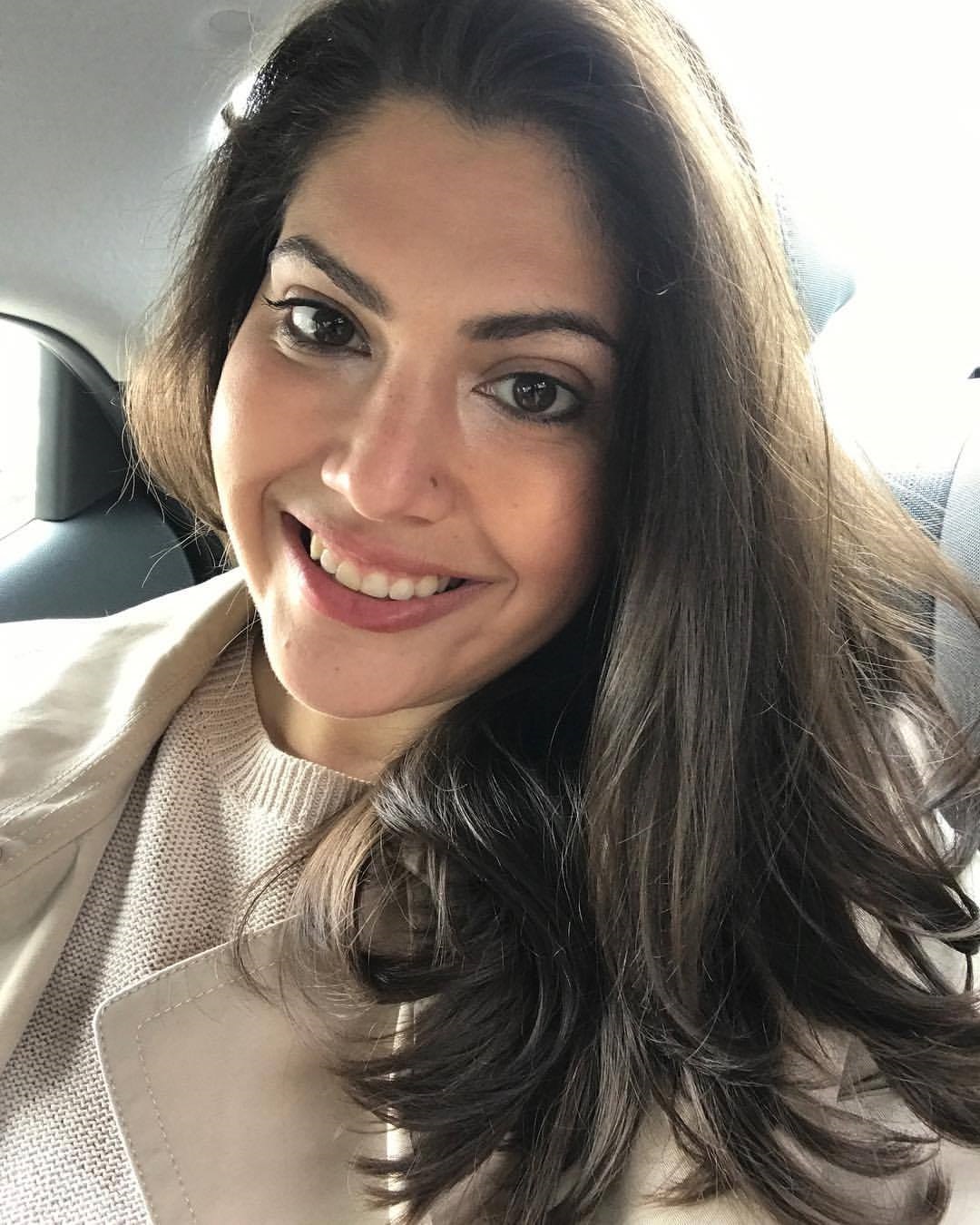 Arielle Maffei
Arielle Maffei currently serves as Vice President at Alexander, Borovicka & O'Shea Government Solutions. In this role, Arielle provides clients with direct advocacy at the federal, state, and city levels.
From a young age, Arielle has been involved in government. She began her political career as a White House scheduling and advance intern under President Obama. From there, she went on to work at the Clinton Foundation where she worked directly with senior staff and the board of directors to advance the mission of the Foundation. She was part of the founding team of the Presidential Leadership Scholars Program, which serves as a catalyst for a diverse network of leaders brought together to collaborate and make a difference in the world.
After five years at the Foundation, Arielle transitioned to events manager in the President's Office at Johns Hopkins University in Baltimore prior to moving to Chicago three years ago. For three years she was the in-house lobbyist for Simmons Hanly Conroy, a nationally-recognized law firm that represents families affected by mesothelioma and asbestos-related cancers.
In Illinois, Arielle continues her passion for policy and politics. She is the current President of the Young Democrats of Illinois and serves on the Planned Parenthood Board of Directors as well as the Chicago Scholars' Associate Board. She is also representing Illinois as an At-Large Delegate at the 2020 National Democratic Convention.
Arielle is first-generation American and the proud daughter of her Cuban immigrant mother. She is a graduate of Vanderbilt University, and recently completed her Master's in Public Policy and Administration at Northwestern University.
Lara Mbayed Dailey
Lara is currently a Vice President at McGuireWoods Consulting, where she uses her knowledge of the legislative process and her relationships with policy makers and government stakeholders to lobby the state legislature. She previously served as a legislative liaison at the Illinois Department of Natural Resources where she worked to advance the Department's legislative priorities through the Illinois General Assembly. Prior to her time at the Department, Lara worked as a Dunn Fellow in Governor Pat Quinn's Office of Legislative Affairs. In 2012, Lara completed a year of service with City Year Chicago. As an AmeriCorps member, Lara served as a mentor and tutor at a Chicago public high school in the Hermosa Park community. She remains an active member of the City Year Chicago Alumni Board.
Lara has an undergraduate degree in Political Science from DePaul University and a Master of Arts degree in Public Policy from the Harris School of Public Policy at the University of Chicago. She currently lives in Chicago with her husband Brendan.
Jen McMillin
Jen McMillin is a non-profit and public administration professional from Decatur, Illinois.  She is the Executive Director of Mini O'Beirne Crisis Nursery, a nonprofit organization in Springfield, Illinois that prevents child abuse through 24 /7 free emergency childcare.  Growing up in southwestern Illinois, Jen got her political start as a public speech competitor with the Southwestern FFA Chapter, advocating for the legalization of industrial hemp.  From there, she attended the University of Illinois – Springfield, where she received both her Bachelor of Political Studies and Masters of Public Administration.
In 2018, Jen ran for state representative in the 101st District – the first competitive Democrat to run in many years in a rural district.  During her campaign, she leveraged her experience and connections to promote rural economic development for communities downstate. A powerful advocate for women's civic engagement and progressive values, Jen looks forward to her next challenge.   Jen is married to Tim McMillin, and has two sons, Eric and Charlie.
Carolyn Morris
Born in Evanston, IL, Carolyn Morris is a combat-decorated veteran with 13 years of experience leading up to 140 Marines.  As a Marine she served as a Combat Engineer, building bridges in Iraq from 2004-2005.  She graduated from the Defense Language Institute in 2009 and became a Cryptologic Linguist.  After exiting Active Duty service in 2013 to stay home with her children she founded a 501c-3 charity while continuing to serve in the Marine Corps Reserves in Peoria.
Eager to serve, Carolyn was elected the City of DeKalb's 1st Ward Alderman, Secretary of the DeKalb County Democratic Party, and as a Precinct Committeeperson.  She is the co-chair of a Community Services Collaborative, working to improve the quality of life and is the city liaison to the Community Enhancement Commision and Economic Development Commision.  Derailed from her academic pursuits by 9/11, she completed her B.S. in Economics at Northern Illinois University in 2019 and is pursuing a Master of Arts in Public Policy and Administration at Northwestern University to inform her continued service.
Carolyn enjoys spending time with her partner and four children and attending their sporting events.  She is an avid volleyball player and swimmer, having served as a Marine Combat Instructor of Water Survival in the United States Marine Corps.  She works to share her love for life and the outdoors with her family.
Carolyn believes in leadership through humility, and service that is accountable to those who are served.  After many moves, Carolyn is thrilled to be home with her family, in DeKalb, Illinois.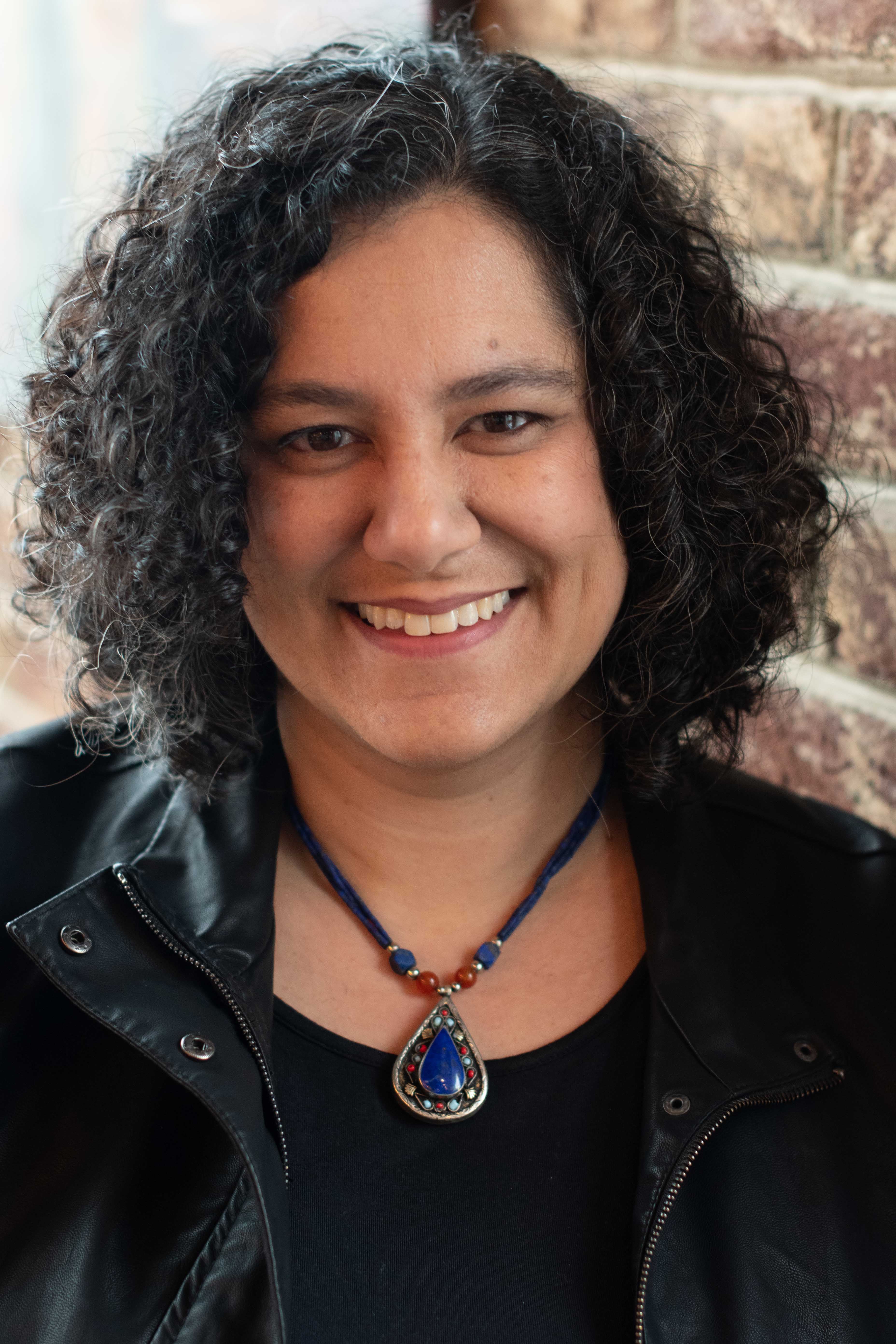 Sangeetha Rayapati
Originally from southeastern Pennsylvania, Sangeetha Rayapati lives in the Quad Cities with her husband and three daughters and teaches music at Augustana College in Rock Island, IL.  She is head of the voice faculty and advisor for Pre-Music Therapy students and the Aging Studies Experiential Minor, and has served in a wide variety of leadership positions within the college.  She is a founding member of the Augustana College Transgender Voice Program, offering lessons to transgender singers in the region.  As a former nurse, she has dedicated her career to merging the fields of music, health and wellness, especially for older adults and is the author of "Sing into your Sixties and Beyond" (Inside View Press).  Since 2017, Rayapati has been in public service on the Moline-Coal Valley Board of Education, having served as Vice-President and now President.  She is active on local boards and in organizations dedicated to providing quality education and opportunity for all.  In her free time she enjoys her husband's cooking, her family's traveling adventures, and cheering on her children as they explore the worlds of music and athletics.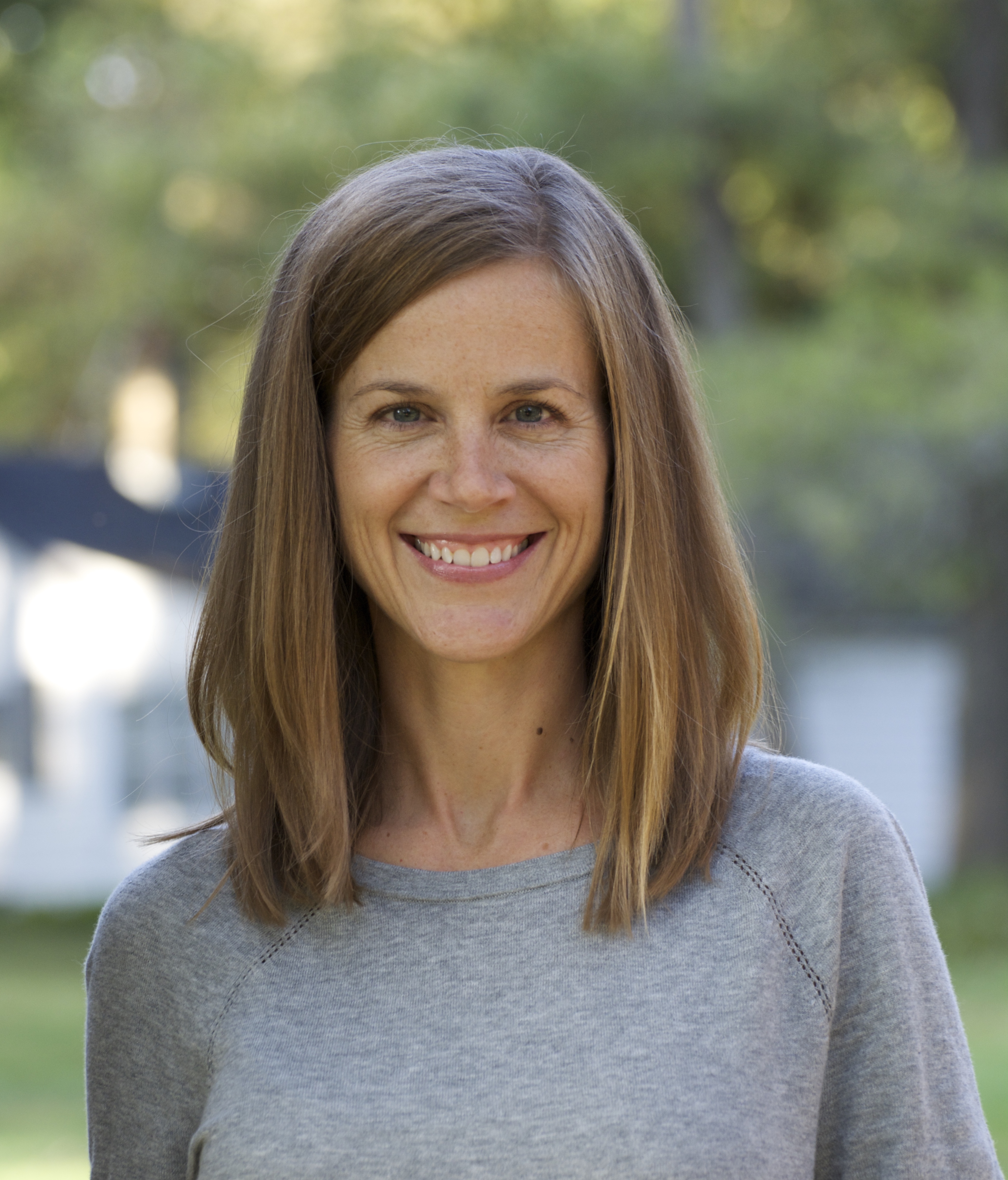 Jessica Vealitzek
Jessica Vealitzek represents the 10th district on the Lake County Board and the Lake County Forest Preserve Board, where she chairs the Operations and Ethics & Oversight committees.
She attended Lake Forest College on a partial scholarship and work-study program, then earned a graduate degree in creative writing while waitressing and reporting for a local weekly newspaper, where she covered school board and city council meetings. Her life-long interest in government led to meaningful work as an aide in the Minnesota Senate, communications director for a gubernatorial campaign, and organizer of a grassroots group that promotes civic participation in the northwest suburbs. She has also written a novel based on her father's childhood.
Jessica lives in Hawthorn Woods with her husband, two children, an enormous cat, and a one-eyed dog.