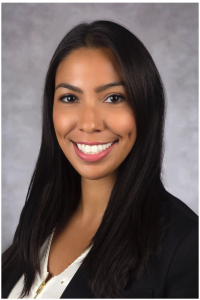 Liz Aquino
Dr. Elizabeth Aquino is an Associate Professor at DePaul University's School of Nursing. Dr. Aquino's clinical background is in critical care, specifically surgical-trauma intensive care nursing. She completed a bachelor's degree in psychology and biology from the University of Illinois at Urbana-Champaign, a Master of Science in Nursing from DePaul University, and a PhD in Nursing Science from the University of Illinois at Chicago.
Through her research, leadership, and community service, Dr. Aquino shares her expertise to address the disparities that ethnic minorities and underserved communities face that impact their health. She promotes a vision of healthcare advancement in Illinois and nationally by serving as a leading voice for Latinx nurses on local and national boards, advocating for the nursing profession, and providing services and resources to Latinx communities. 
Dr. Aquino is the current Treasurer for the National Association of Hispanic Nurses (NAHN) and Immediate Past-President of the NAHN-Illinois Chapter. Dr. Aquino is the first Latina President of the American Nurses Association-Illinois that represents the interests of Illinois' 190,000+ registered nurses and helps drive policy and advocacy efforts in the state. She serves on numerous boards including: Board of Trustees of Edward-Elmhurst Health System, Board of Directors for Alivio Medical Center, and Board of Director of the National Coalition of Ethnic Minority Nursing Associations. 
Over the years, Dr. Aquino has received numerous awards and recognitions for her leadership and service. Distinctive recognitions include: Diverse: Issues in Higher Education Emerging Scholar for 2021, Designated 1 of 5 Hispanic Nurse Trailblazers Everyone Should Know (2019), Negocios Now 2019 Who's Who in Hispanic Chicago Health Care, NAHN Janie Menchaca Wilson Leadership Award (2018), and Illinois Nurses Foundation Top 40 Under 40 Emerging Nurse Leaders Award (2015).
Veronica I. Arreola
Veronica I. Arreola is a professional feminist and has spent her career in education working on diversifying the science workforce. She is currently the program director for the University of Illinois at Chicago's (UIC) Latin@s Gaining Access to Networks for Advancement in Science program (L@s GANAS). Previously she headed UIC's Women in Science and Engineering program, which was recognized by the Obama Administration with a Presidential Award for Excellence in Science, Mathematics and Engineering Mentoring. 
As founder of the 50th Ward Action Network, Veronica has connected politically engaged neighbors in Chicago's 50th Ward through online and in-person conversations. Veronica crafted and implemented The People's Lobby's social media plan during the 2019 Chicago municipal elections, and uses online tools to amplify her community organizing efforts. Veronica has also served on the board of directors for the Chicago Abortion Fund and Bitch Media. 
Her writing has been featured in the New York Times, USA Today, and numerous anthologies. She is a frequent speaker on all things feminist. Media appearances include being highlighted in Ms. Magazine, an Emmy award-winning feature on WGN-TV, and as a regular guest on Vocalo's "The Morning AMp." She hosts two podcasts – "Sciencing from Home," which features L@s GANAS fellows discussing how the pandemic impacted their research, and "The Feminist Agenda," where Veronica interviews folks about feminism in their work. 
Veronica's honors include: Woman of the Year from the UIC Chancellor's Committee on the Status of Women, a Chicago Foundation for Women's Impact Award, Leadership Illinois and New Leaders Council 40 under 40 Leadership Award. She lives on the far north side of Chicago with her husband and daughter. Veronica earned a bachelor's degree in Biological Sciences and a Master's in Public Administration, both with concentrations in Gender and Women's Studies, from UIC.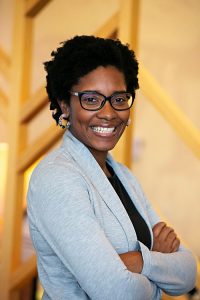 Dr. Gianina Baker
Dr. Gianina Baker, born and raised primarily in Decatur, Illinois, currently resides in Champaign, where she serves as Assistant Director of the National Institute for Learning Outcomes Assessment (NILOA). NILOA is a resource-research organization co-located at the University of Illinois Urbana-Champaign and Indiana University-Bloomington, focused on discovering and disseminating evidence of what undergraduate college students learn, know, and can demonstrate for internal and external purposes. Her main areas of research interest include student learning outcomes assessment at Minority Serving Institutions, assessment in athletics, access and equity issues for underrepresented administrators and students, and higher education policy. 
Prior to this position, Dr. Baker served as Counselor, Director of Institutional Research, and Director of Institutional Effectiveness & Planning, all at Richland Community College. She holds a Ph.D. in Educational Organization & Leadership with a Higher Education concentration from the University of Illinois, a M.A. in Human Development Counseling from Saint Louis University, and a B.A. in Psychology from Illinois Wesleyan University.
Outside of her full-time job, Dr. Baker is a mom to three active boys, partner to her college sweetheart with a demanding career and a heart to serve, sister, daughter, friend, and community volunteer. Dr. Baker is the current Vice President of the Champaign Unit 4 School Board where she helps the district set a mission and vision for public education in her community; and is involved with organizations including: Women United, Greater Champaign Urbana Jack and Jill Chapter, Inc., IWU Council for Women, and local PTA groups. A few recent awards includes Central Illinois Business Magazine 40 Under 40 Woman of the Year 2020 and the Decatur Public Schools Outstanding Alumna.
Brittney Rae Burns
Brittney Rae Burns was born and raised near Kickapoo, Illinois on her family's purebred Angus farm. She grew up showing livestock in 4-H and was elected to the National Junior Angus Association Board of Directors. Brittney obtained her undergraduate degree from the University of Illinois at Urbana-Champaign where she served as the President of her sorority, Kappa Alpha Theta. Through Kappa Alpha Theta, Brittney volunteered with Court Appointed Special Advocates (CASA) and went on to obtain her law degree from DePaul University College of Law. 
Brittney has been an Assistant State's Attorney at the Cook County State's Attorney's Office for the past eleven years. Throughout her tenure as a prosecutor, she has worked in the Child Support Enforcement Division, the Conflicts Counsel Unit in the Civil Administrations Bureau and the Misdemeanor Prosecutions Division in the 4th District. While assigned to the 4th District, Brittney was awarded the honor of being named State's Attorney of the Year for the Alliance Against Intoxicated Motorists (AAIM). She went on to work in the Preliminary Hearings and Grand Jury Unit, Felony Review Unit, Felony Trial Division and the West Side Community Justice Center. Brittney was assigned to the West Side Community Justice Center for four years and remains on the Board of Directors to the Austin Community Family Center. Brittney is currently assigned to the Gun Crimes Strategies Unit where she focuses on drivers of violence in Cook County. In 2021, she was also sworn in as a Special Assistant United States Attorney. Brittney and her husband reside in the West Loop area of Chicago.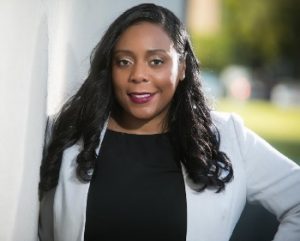 Monica Gordon
Monica Gordon was recently selected to serve as the Director of Government Affairs and Community Relations at Chicago State University. She is also a dedicated community advocate whose priorities include equitable education and strengthening economic development in the Southland. Monica was recently the Executive Director for the Illinois Legislative Black Caucus Foundation for over 2 years. She took a leave of absence to focus on a political campaign for the Illinois State Senate of the 40th district. 
With roots in Chicago, Monica has resided in Flossmoor since 2011. Beginning in 2001, her graduate studies and career led her to live in the Southland. Monica remembers being impressed over 20 years ago with the South Suburban Airport's capacity to be a catalyst for new streams of revenue, quality jobs, and related business development. The then intern with WGN-TV listened to Jesse Jackson Jr.'s research-based arguments for the SSA and continued advocating for its completion. 
Monica credits her background as a territory manager in the medical and pharmaceutical industries with broadening her perspective on equal access to quality healthcare, particularly controlling the cost of medications and increasing trauma centers. 
Monica serves on various boards such as the Chicago Southland Economic Development Corporation, Girls 4 Science, and Plan4Success. She has a bachelor of arts degree in journalism from Northern Illinois University and a master of arts degree in Communications and Training from Governors State University. Monica is also the founder and President of EQ Capital Consulting LLC, a firm that specializes in emotional intelligence assessment and training, speech communication, political consulting, and fundraising. Her hobbies include boxing, writing, politics, continuous learning, and self-development.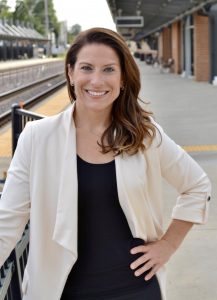 Rachael Lund
Rachael Lund is an Illinois native, born in Rock Island. She had the benefit of being raised and influenced by strong Democrats. Multiple family members have held elected office in Rock Island County or are/were union members of various trades, which taught her the value of hard work.
She attended Embry-Riddle Aeronautical University in Florida, where she earned a B.S. in Engineering Physics and an M.S. in Human Factors & Systems while competing in soccer and tennis. After grad school, Rachael moved to Virginia to work for the Department of Defense as a Systems Engineer, supporting Navy and Marine Corps acquisition programs.
The result of the 2016 election inspired Rachael to become involved with politics. She joined the Fredericksburg Democratic Committee and participated in a variety of campaign activities to help Virginia Democrats get elected in the 2018 midterm elections.
Rachael returned to Illinois in 2019 to live closer to family and worked as a User Experience Researcher at State Farm for two years, before starting a remote position as an Account Executive for StartGuides. She lives in Normal with her dog, Diefenbaker, and enjoys exploring parks across our beautiful state. Rachael did not waste any time getting to work promoting the morals and values of the Democratic Party. In 2019, she joined the McLean County Democrats, attended the Illinois Democratic County Chairs' Association Candidate Boot Camp, initiated a charter for the Young Democrats of McLean County, and announced her run for a seat on the McLean County Board. She came very close to unseating the Republican Chairman of the Board in the 2020 election as a first-time candidate. In January 2021, Rachael was appointed to the Town of Normal Planning Commission. She continues to be an active member of her community and a force for good in central Illinois. Rachael is excited to continue learning and growing her skills as a candidate with plans to run for office again in the future.
Liz Mitchell
Liz Mitchell is a communications professional dedicated to advancing progressive values, both in her professional and personal life. She currently serves as the deputy press secretary for Senate President Don Harmon. She started her work in the Illinois Senate as a communications staffer and later worked as senior writer. She worked with senators on some of the most impactful legislation of the past few years, including adult-use cannabis legalization, gun dealer registration, criminal justice reform and the Fair Tax amendment. Before joining Senate staff, she worked as a writer on the health care team at Golin, an international public relations firm.
After graduating from Mercer University with a degree in journalism and political science, she was awarded a Fulbright English Teaching Assistant scholarship. She spent 10 months in Moldova teaching English and media literacy to university students. Liz earned a master's degree in journalism from Northwestern University. She worked as a reporter at the Pekin Daily Times, where she covered local government and courts, and as an assistant editor for two weekly newspapers in the north suburbs of Chicago. Liz is an active member of her community, volunteering with the Sangamon County Democrats and serving on the Springfield Municipal Band Commission. She lives in Springfield with her husband and two young children.
Angie Normoyle
Angie Normoyle represents Moline's 14th District on the Rock Island County Board and the Rock Island County Forest Preserve Commission. She was recently appointed Chair of the Litigation Committee. Active with the local Democratic party, she currently serves as Treasurer and as a Precinct Committeeperson. Angie helped launch the "Talk to Ten" program in Rock Island County, which encourages volunteers to walk their neighborhoods and talk to ten neighbors outside of an election cycle. From 2007 to 2011, Angie served on the Moline Board of Education. Angie works as a part-time Assistant Professor in Communication Studies at Augustana College, focused on Organizational Communication and Small Group Leadership. She earned her MA and Ph.D. from Northwestern University, where she served as the Coordinator of the Undergraduate Leadership Program and worked as support staff for the Wellness Project, a joint venture between the WestSide Health Authority and Northwestern University. 
A life-long resident of Illinois, Angie was raised in Roscoe, just north of Rockford. She first came to love the Quad City area as an undergraduate student at Augustana. After living on Chicago's northwest side for nearly ten years, she and her husband, Don, returned to Moline to raise their three children. 
When she's not teaching a class at Augustana or in a meeting, Angie can often be found walking along the Mississippi River on Moline's beautiful riverfront trail.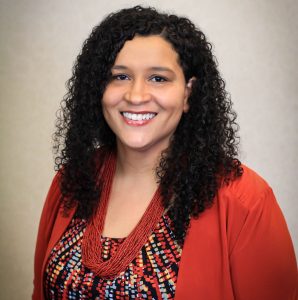 Mary Catherine Roberson
Mary Catherine Roberson is a single mother of 3 from Danville, IL, where she is a community organizer around civic engagement, racial justice, and gun violence prevention. Mary Catherine is a proud product of Danville public schools and Danville Area Community College, graduating magna cum laude with a major in political science and a minor in Spanish. Mary Catherine received her bachelor's degree cum laude in the same disciplines from DePauw University. 
Mary Catherine worked in education for years; full time as an after-school program coordinator for middle school-aged students, and part-time teaching English as a Second Language and US Citizenship to students from all over the world.
After attending the 2016 Women's March on DC, Mary Catherine was inspired by the movement sweeping the nation and became determined to harness that energy in her hometown. She became active in the local Democratic Party, then attended VoteRunLead training in 2017 as well as the Illinois Democratic County Chairs Association Candidate Boot Camp in 2018 to help hone the skills necessary to run for office. 
Mary Catherine ran for Vermillion County Clerk in 2018 with a platform to increase voter outreach and education and to make elections more accessible. Although Mary Catherine didn't win, Vermilion County saw voter turnout increase between 18 and 25 percent in targeted areas.  
Since 2018, Mary Catherine has continued to organize events to encourage voting, especially in poor and minority areas, elevate the cause of the Black Lives Matter Movement and the fight for racial justice and worked to find solutions to ongoing community violence.
Mary Catherine currently works as the Community Relations Specialist for a municipal government, which gives her an opportunity to merge her community engagement skills and her passion for impacting positive change in marginalized communities with the resources of the government. 
Engy Sutherland
Engy Sutherland is a first-generation Egyptian-American living in Elmhurst with her husband and two children. She speaks semi-fluent Arabic and a modest amount of French. 
As a graduate of the University of Illinois at Urbana-Champaign with a BS in Actuarial Science, Engy is a Fellow with the Society of Actuaries, a Member of the American Academy of Actuaries, and currently a Director & Actuary at a Chicago-based Health Plan leading the Pharmacy Financial Planning and Analysis area. Throughout her 16-year professional career, she has worked in health plan consulting, actuarial valuation and pricing, and Medicare Advantage and Part D bid support.
Engy's passion for politics began with her dedication to public education. She served two terms as an elected member of the Chicago Public School Local School Council ("LSC") for Norwood Park School, representing community members and parents. The LSC was responsible for various administrative items, including approving the school and continuous improvement plan and selecting and hiring the principal. Engy was also instrumental in helping the LSC establish an equity committee for the school.  
She is also a founding member of a grassroots organization – the Northwest Side Coalition Against Racism and Hate – whose mission is to create an antiracist, authentically diverse environment on the Northwest Side of Chicago where everyone who lives, works or visits the community will experience a sense of compassion, welcome, and equity. 
Engy has lived in various communities throughout Illinois. She grew up in Rogers Park and Des Plaines, graduated high school in DeKalb, attended college in Champaign, and moved to several different neighborhoods within the city of Chicago (Lakeview, Ravenswood, and Norwood Park) before landing in Elmhurst. In her free time, she enjoys traveling with her family, reading (especially in book clubs), and listening to podcasts.
Jessica Ellison Thomas
Jessica Ellison Thomas is a Madison County, Illinois, native. She grew up in Bethalto, a small town just outside of Alton. After high school, she attended Southern Illinois University in Carbondale and the Universidad Católica del Uruguay in Montevideo. She holds a BA in Foreign Languages and Literatures with an emphasis in Spanish and a BS in Speech Communication with an emphasis in Public Relations. 
Since 2014, she has served as the Secretary of the Board of Trustees for the Fosterburg Fire Protection District. In the fall of 2016, she founded Action Metro East, an organization focused on grassroots support of progressive candidates and issues in local, regional, and federal elections. Action Metro East currently has almost 1600 members and has become an influential driver changemaker in the Metro East. Members have gone on to become Precinct Committee Persons, campaign managers, and candidates in regional and local elections. The organization has hosted candidate forums, training ranging from campaign volunteering to regional government and elections, and maintains a vibrant online discussion group. Jessica also became a Precinct Committeeperson in 2017, was a candidate for Madison County Board in 2018, and was elected to the Fosterburg Water District Board in 2019. 
Professionally, Jessica works for a technology company assisting small and medium businesses in the St Louis area with their IT needs. In 2021, she and her husband Jeff will launch an innovative new restaurant in Alton's historic district as they join the effort to revitalize the beautiful city they love so much. Jessica lives in rural Alton with her husband Jeff, their young son Oliver, and their Great Danes Indy and Jake.
Cristina Villarreal
Cristina Villarreal was raised in Wheeling, IL and graduated from St. Viator High School. She then attended American University in Washington DC. After receiving a B.A. in International Relations, she worked for former Congresswoman and Secretary of Labor Hilda Solis, focusing on international, women, and Latino legislative and policy issues. She then returned to Chicago to attend DePaul College of Law. While in law school, Ms. Villarreal continued her passion for public service by working on criminal, family, and immigration law. 
After graduating law school, Ms. Villarreal assisted the Obama Presidential campaign with Latino vote and voter protection efforts. She has also worked on various campaigns at the Federal, State, and local level, getting a full experience in all aspects of running a campaign. 
In 2014 Ms. Villarreal left positions as the Communication Director for the Cook County Assessor's Office and President of the Chicago Chapter of the National Organization for Women to work for the City of Chicago. At the City of Chicago, Cristina held positions at Chicago Department of Public Health and later the Department of Family and Support Services, the human services branch of City government. She was an inaugural fellow of the Chicago Latino Caucus Foundation Leadership Academy. 
Ms. Villarreal is currently the Director of Public Affairs of the Chicago Department of Streets and Sanitation and has supported the City's COVID-19 response efforts in various capacities. 
As a mother, she hopes to continue to serve others and to fight to make the world a better place for her daughter.