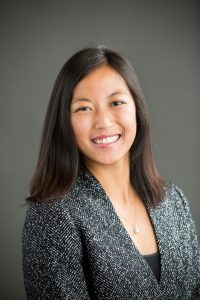 Stacie Barton Hackler
Stacie Barton Hackler has been an Illinois resident since infancy, growing up in LaSalle County. She visited the Illinois State Capitol for the first time at the age of five and determined then that she was going to serve others through government. She started volunteering on campaigns, also at a young age. Over the years, she has gained political experience at local, state, and federal levels.
Stacie participated in the Illinois Governmental Internship Program while in high school. She spent a semester in Springfield, learning about government on a first-hand basis. This experience helped her determine what she wanted to do as a profession.
Stacie received her Bachelor of Arts degree from the University of Illinois at Urbana-Champaign in Linguistics and Political Science. Upon graduation, she began her career working for United States Senator Richard Durbin, based out of his Springfield office. Stacie works daily to help those with varying federal issues, including being a strong advocate for immigration and visa-related casework. She also serves as the Springfield office intern coordinator.
Stacie lives in Springfield with her husband and two children.
Chemberly A. Harris-Cummings
Chemberly was born in Cleveland, OH. She received her Bachelor of Arts in Political Science from Central State University in Wilberforce, OH. She is currently serving as a member of the Town of Normal City Council. Chemberly has been recently selected to serve on the National League of Cities Community and Economic Development Advocacy Committee. One of Chemberly's most recent noted accomplishments is being honored as McLean County Chamber of Commerce's 20 Under 40. In her spare time she volunteers with Home Sweet Home Ministries, Junior Achievement and the Children's Discovery Museum in Normal. Chemberly serves as an ambassador for St. Jude. She is currently a member of the Bloomington-Normal NAACP and the Bloomington-Normal Alumnae Chapter of Delta Sigma Theta Sorority, Inc. When Chemberly is not serving her community she enjoys baking and being creative. She resides in Normal, IL with her husband, Quincy Cummings.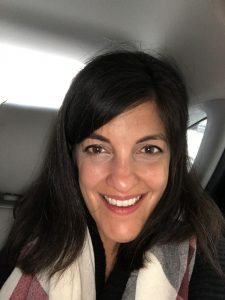 Sarah Garza Resnick
Sarah Garza Resnick currently serves as Cook County Clerk's Chief of Staff.
Prior to joining the Cook County Clerk's office, Sarah worked as an Assistant Cook County Public Defender for six years. Sarah was also the elected Secretary of AFSCME local 3315 for three years.
Before joining the Public Defender's Office, Sarah served as the Executive Director of First Defense Legal Aid.
Resnick graduated from Cardozo School of Law, where she worked at the Innocence Project. She received her undergraduate degree in Political Science and Economics from Brandeis University and her master's degree in Political Sociology from the London School of Economics. Prior to law school, Sarah worked on Democratic political campaigns, as a Field Director, for four years. During those campaigns she always created and ran the Election Protection Program for the campaign.
Sarah lives with her husband, Paul Miller and their two sons in Little Italy.  She hails from Chicago and grew up on the North Side and Evanston.
Tiffany D. Hightower
Tiffany D. Hightower is a seasoned public servant with over a decade of impactful service within various communities throughout Illinois.  Currently, Ms. Hightower serves as a Political consultant for a gubernatorial candidate. She received her BA from the University of Michigan-Ann Arbor; and her MS in Organizational Leadership from Dominican University. Tiffany is the immediate past Director of Operations for the Treasurer of the City of Chicago. She is also the immediate past Executive Director for Developing Communities Project, Inc.–where President Barack Obama was the first Executive Director. As the Executive Director for DCP, Inc.- she oversaw transportation orientated development, environmental equities, economic empowerment, violence prevention, youth leadership, and mortgage/foreclosure advocacy.
She has also served as a Deputy Director for CAPs, Inc. focused on workforce development and corporate partnerships. Tiffany serves as a board member for the Illinois Legislative Black Caucus Foundation, Commissioner (Secretary) for the 4th Medical District of Illinois in the Roseland neighborhood. She is also the immediate past Central Region Director of Sigma Gamma Rho Sorority, Inc. She has also served on Congressman Danny Davis' Homelessness prevention taskforce and hosted the Russ Meek Speaks Show on CAN-TV.  Previous work experience has also included being the Advocacy Program Manager for a domestic violence organization on the west side of Chicago and surrounding suburbs. Her work led to her also being a participate in the 2014: Cultivate Women of Color Leadership Cycle funded by Chicago Foundation for Women, Crossroads Fund, Woods Fund, and Chicago Community Trust.
Most recently, her work and passion for the further empowerment and success of young women and girls led her to be a co-founder of the #SheWoke Committee which led to the first ever creation of a Congressional Caucus on Black Women and Girls led by Congresswomen Robin Kelly, Yvette Clarke, and Bonnie Watson-Coleman.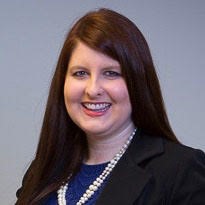 Angela Inzano
Angela has been involved in Democratic politics since college, where she first started campaigning for candidates running for everything from local alderman to President Barack Obama's 2008 Presidential campaign. She founded a student organization to register college students to vote and spent a semester in Washington D.C. interning for Senator Richard J. Durbin. She attended Loyola University Chicago for both her undergraduate and law degrees. In law school, she focused on social justice and public interest work such as with Loyola's Life After Innocence legal clinic, where she worked with exonerated men and women post-release, as well as with the Center for the Human Rights of Children and the Civitas Child Law Clinic.
After graduating from law school, Angela went on to a public interest fellowship at Lambda Legal, advancing the rights of the LGBT community and those living with HIV/AIDS. She then worked as an attorney and the Policy Project Coordinator at The Family Defense Center, fighting for the rights of low-income and minority families to live safely and securely together. She is now with the Chicago Bar Foundation, working toward equal access to justice for all through legislative and policy advocacy on the federal, state, and local level, as well as providing support for Chicago's legal aid and pro bono community.
Outside work, Angela co-founded Stand Organized, a website and social media presence that provides timely, curated action alerts based on each individual's passions, skills, and interests. She currently runs Stand Organized's social media presence, which includes posting daily action alerts connecting followers to the work of local organizations. Angela lives in the Rogers Park neighborhood with her partner, John, and enjoys local theater, traveling, and is a novice "foodie."
Anna Koeppel
Anna Koeppel is the Assistant Director of Governmental Affairs for the Laborers' International Union of North America – Midwest Region. In that role, she helps represent thousands of LIUNA members at the Illinois State Capitol by advocating for policies that protect and expand workers' opportunities, rights, and safety on the job. In addition, she works to engage union members in the political process and to help elect labor-friendly candidates.
She also serves as a precinct committeeman and sits on the Executive Board of the Sangamon County Democrats. At Westminster Presbyterian Church, she serves as Elder and teaches junior high. A native of Jacksonville, IL, she graduated from the University of Missouri with degrees in strategic communications and political science. She began working and volunteering to help elect Democrats in her first week at college and hasn't stopped since.
Lindsey LaPointe
Lindsey LaPointe is the senior project manager of justice reform at Business and Professional People for the Public Interest (BPI), a nonprofit organization in Chicago. Prior to BPI, she served in state government as the program manager for Adult Redeploy Illinois, where she worked closely with Illinois counties to plan and implement court-based alternatives to incarceration for individuals facing nonviolent charges. Originally from Maine, Lindsey began her career at a child welfare group home. She has since worked as a youth instructor, case manager, and as a street outreach worker with individuals experiencing homelessness, in addition to various positions in criminal justice reform policy. She now calls the far Northwest side of Chicago her home, where she serves as vice president of the Board of Directors of Hands to Help Ministries, participates in the Northwest Side Women's Huddle, is a member of the 45th Ward Independent Democrats, and actively fights for more affordable housing on the northwest side of Chicago with Neighbors for Affordable Housing in Jefferson Park. She holds a master's degree in social work, community health, and urban development from the Jane Addams School of Social Work at the University of Illinois, and a BA from Grinnell College. She is addicted to local and state public affairs news and is a daily consumer of the Capitol Fax blog and the Chicago Tonight television show.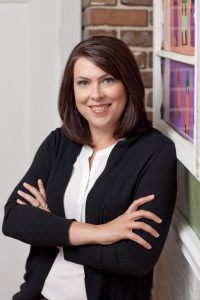 Mary Lynam-Miller
Mary Lynam-Miller has lived in Southwest Illinois for eleven years.  After earning a B.A. in Psychology at the University of Missouri-Columbia in 2001, she spent more than 14 years working as a Program Director of Home and Community-Based Programs for people with disabilities and seniors. During her time working with both not-for-profit and for-profit organizations, she advocated for disability rights and worked to support people with disabilities transitioning from institutions into their own homes in the community.
Recently, Ms. Lynam-Miller moved from operations to outreach and she now serves as the Marketing and Public Relations Liaison for Clinton Manor Living Center in New Baden, IL.  As a precinct committeewoman, she is active in local politics, working on successful alderman and mayoral campaigns. Ms. Lynam-Miller is a member of the O'Fallon-Shiloh Chamber of Commerce where she sits on the Community Health and Wellness Committee. She also serves as the Treasurer and the Membership/Youth Outreach Committee Chairperson for the Southwestern Illinois Democratic Women. Ms. Lynam-Miller lives in O'Fallon with her husband, Ret. MSgt. Charles Miller, and their two children. She enjoys volunteering at her children's school, traveling with her family, music, movies and running.
Justine Miele
Justine A. Miele is Senior Contract Counsel for Walsh Construction where she works in the company's Strategic Projects group. She is responsible for underwriting project risks, working with operation teams to mitigate such risks and negotiating contracts for the company's major projects. Justine leads negotiations with owner entities including state governments and private entities, as well as major national construction and engineering companies who are joint venture partners and lead designers for the company. In 2017, Justine was selected by Walsh to participate in the two-year Walsh Group Leadership Initiative, a program for individuals who the company's senior executives have determined are future leaders.
In 2012, Justine graduated from Loyola University School of Law. During law school, she had several clerkships including with the Illinois Attorney General's Office. While in her first year of law school, Justine worked for Illinois Senate President Cullerton as his District Director. She was responsible for handling constituent services and engagement in the 6th Senate District. Prior to working for the Senate President, Justine was the Political Director for the 44th Ward Democrats where she assisted Committeeman and Alderman Tom Tunney with his community outreach, including organizing weekly phone banks for then-candidate Barack Obama's Presidential campaign and canvassing days for endorsed candidates. Justine got her official start on political campaigns working for Mayor Daley's final 2007 campaign focusing on youth engagement.
Born and raised in Chicago, she attended Providence College and is a proud alumna of St. Ignatius College Prep. Justine is still active in the Ignatius community where she has served in various capacities for the young alumni group and was Co-Chair of the inaugural Ten76 event to raise money for the school's tuition assistance program.
Aimee Ramirez
Aimee moved to Chicago in 2002 with the goal of studying political science and working in politics. She's proudly called Chicago home ever since.  She started her political involvement while attending Loyola University Chicago, volunteering in political campaigns and interning in legislative offices. By the time she graduated she became increasingly aware that the best way for her to influence politics in her community was through public service.
Aimee had worked at the Illinois State Treasurer's Office, the Cook County Bureau of Administration, and the Office of Congresswoman Robin Kelly. In the 8 years she spent working in government at the local, state, and federal level, Aimee learned how vital each level and branch of government is in our everyday life.
Currently, Aimee serves as Government Relations and Policy Manager at the Greater Chicago Food Depository. There she works to protect important social safety net programs for Cook County's most vulnerable residents, and develops grassroots advocates to raise their collective voice to end hunger in our community.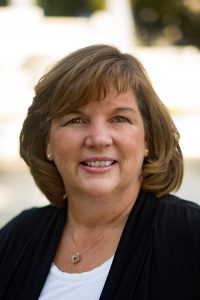 Amy Rueff
Amy Rueff lives in Decatur and is a community activist.  She grew up in Wapella, Illinois as the youngest of 19 children and has worked her entire career as a union member.
Amy is the Resource Director for the Illinois AFL-CIO.  This job allows her the opportunity to work with unions throughout the state of Illinois.  Her duties include development of educational trainings, seminars and conferences for the state organization as well as involvement in mobilizing around community and political campaigns.  She is 30-year union member.
In 1986, Amy began her career at Illinois Power at the Clinton Nuclear Power Station where she worked as a Word Processor Operator and Administrative Clerk.  She was a member of IBEW Local 1306 and served as chief steward, unit recorder, vice president, executive board member and was the youngest President ever elected at the age of 28.  In 1996, she was selected to serve as the AFL-CIO Community Services Liaison with United Way and Decatur Trades & Labor Assembly. She was selected as Grand Marshal in the Decatur Labor Day parade in 1998; Decatur's Top 50 Leaders by the Herald & Review in 1999; YWCA's Woman of Excellence Labor Award in 2000 and Labor's Lifetime Achievement Award in 2004. Additionally, she co-founded the Michael E. Shampine Memorial Scholarship and We Are One Community, a charitable organization of working families in Macon County.
She is a candidate for Macon County Clerk and is currently in her second term as an elected Decatur Township Trustee.  Ms. Rueff works in Springfield and lives in Decatur with her husband, Rick. She has two sons, three step-daughters and eight grandchildren.
Mary Smith
Mary Smith is a former chief executive responsible for managing a national health care system serving approximately 2.2 million persons with a budget of over $6 billion that includes 26 hospitals.  She also served as Special Counsel & Estate Trust Officer at the Office of Special Deputy Receiver in Chicago, Illinois where she helped to manage over 20 insurance companies with approximately $1.5 billion in assets. Previously, she was General Counsel at the Illinois Department of Insurance and part of the senior management team.  In this position, Mary was responsible for coordinating the legal aspects of implementing the Affordable Care Act in Illinois and leading major regulatory settlements that benefit Illinois consumers.
While in the private sector, Mary was a partner in the Chicago office of a women-owned firm and a senior attorney at Skadden, Arps, Slate, Meagher & Flom LLP.  Earlier in her career, Mary served as Senior Litigation Counsel at Tyco International (US) Inc. where she managed the largest case pending at the Company and one of the largest cases pending in the country.
Mary has worked at the highest levels of government including serving in the Clinton White House as Associate Counsel to the President and Associate Director of Policy Planning where she was responsible for a number of policy areas.
Mary has worked on many presidential campaigns and served as a delegate to both the 2004 and 2008 Democratic Conventions.
Mary is national Secretary of the American Bar Association, and a past president of the National Native American Bar Association.  Mary graduated from the University of Chicago School of Law, cum laude, where she was a member of the Law Review.  She received a B.S., magna cum laude, from Loyola University Chicago.  Mary is Native American and is an enrolled member of the Cherokee Nation.