Upcoming Events
2021 Dawn Clark Netsch Policy Forum
Join IWIL Training Academy on Wednesday, November 17th from 6:00PM-7:15PM CT for this year's Dawn Clark Netsch Policy forum focused on Public Health Disparities: COVID-19 and Beyond. We look forward to welcoming Kathy Chan of Cook County Health, Dr. Ngozi Ezike, Director of the Illinois Department of Public Health, and Dr. Vidya Sundareshan, infectious disease specialist at Southern Illinois University Medicine, to discuss COVID-19 plus other disparities in health outcomes in our state, from maternal health, to the opioid crisis, to gun violence, and more. Join us to learn how public policy makers in Illinois can support public health professionals as they deal with these epidemics. RSVP HERE for this free event!
Past Events
2021 Trailblazers Award Reception
Huge thank you to everyone who joined us to honor former Attorney General & IWIL Founding Mother Lisa Madigan at this year's annual Trailblazers Award Reception. We had very meaningful conversations with Attorney General Kwame Raoul, Senator Dick Durbin, and many of Attorney General Madigan's friends, colleagues, and supporters about the difference she has made in Illinois. We are so grateful for Attorney General Madigan's trailblazing leadership and for all who support IWIL Training Academy.
2021 Alumnae Dinner
This summer, we had the opportunity to host our annual alumnae dinner again. It was wonderful to see so many IWIL/TA sisters in-person at Maggiano's. Plus, a very special thank you to Senator Durbin for joining us.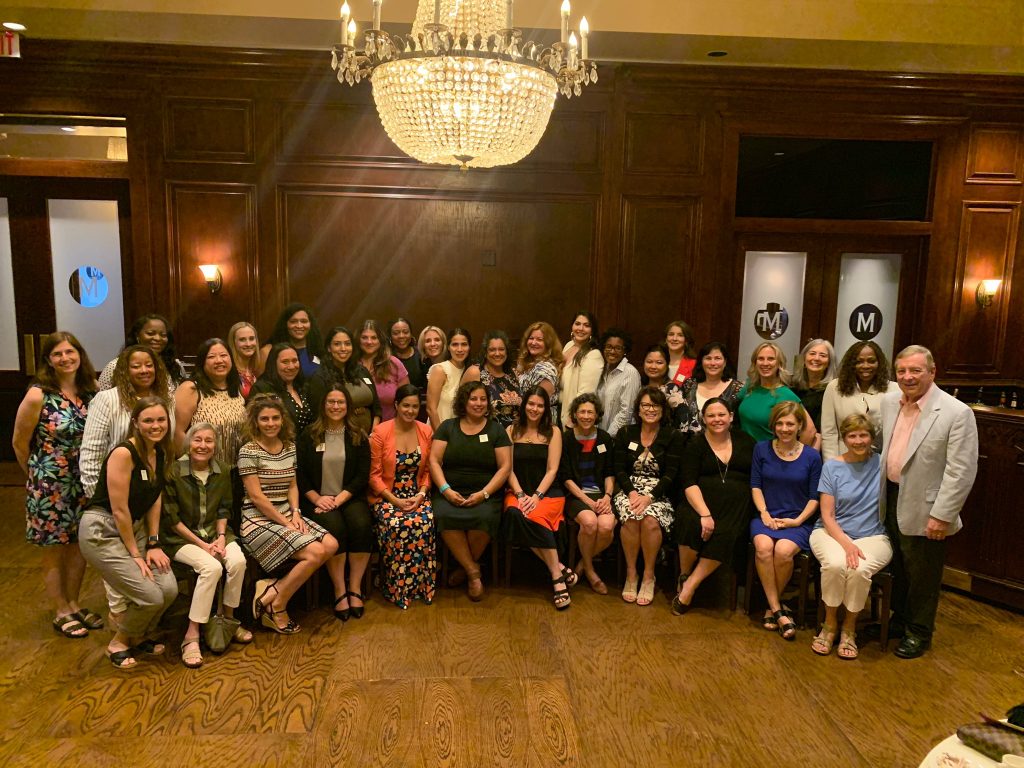 Alumnae Event Event – Keeping Illinois Blue
As Democratic Party of Illinois Chair Robin Kelly and Executive Director Abby Witt traveled from stop to stop on their statewide listening tour, they made a virtual stop with IWIL Training Academy to listen to our questions & suggestions for the Party. We are excited to work w/ Chair Kelly to Keep Illinois Blue this cycle & beyond!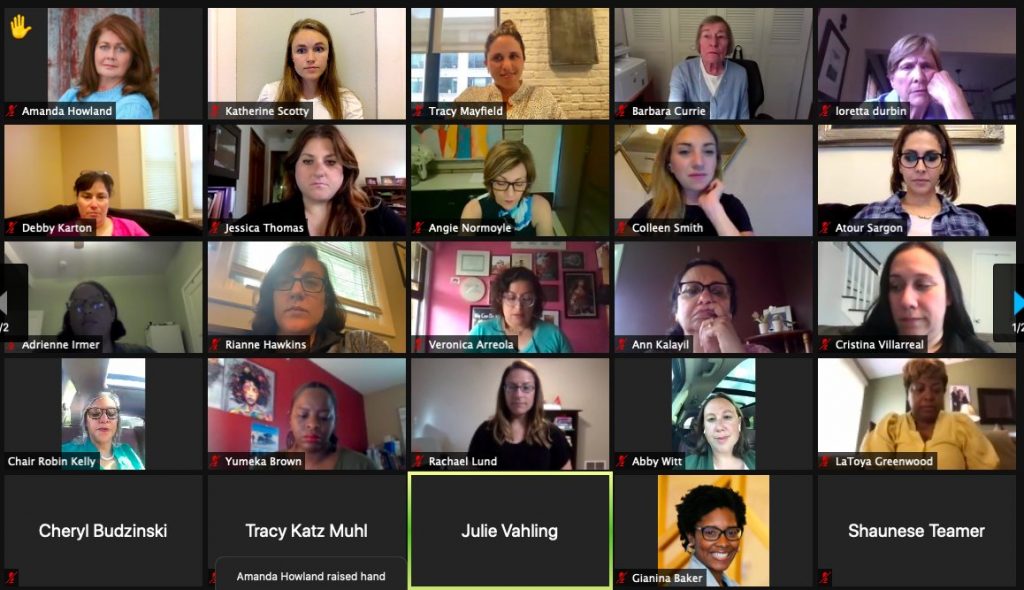 2021 Annual Spring Fundraiser: When Women Lead
Our second virtual fundraiser was a hit! Because of all those who helped make this event successful, we can propel more women into elected office. Thank you to Congresswoman Jan Schakowsky (IWIL Founding Mother) and Speaker Nancy Pelosi for providing us with candid insights into what it means to be a woman in office. Thank you also to Senators Dick Durbin and Tammy Duckworth for their steadfast support of IWILTA, and to our alumnae, Congresswomen Cheri Bustos (IWIL Class of '06) and Marie Newman (IWIL Class of '17), for continuing to give back to the IWILTA community. This discussion served to reinforce all of our desires to help women succeed in elected office. Thank you to everyone who made the event possible!